Services for the insured party

VIRTUAL MEDICAL APPOINTMENT
Contact any professional from our healthcare provider list without having to leave your home.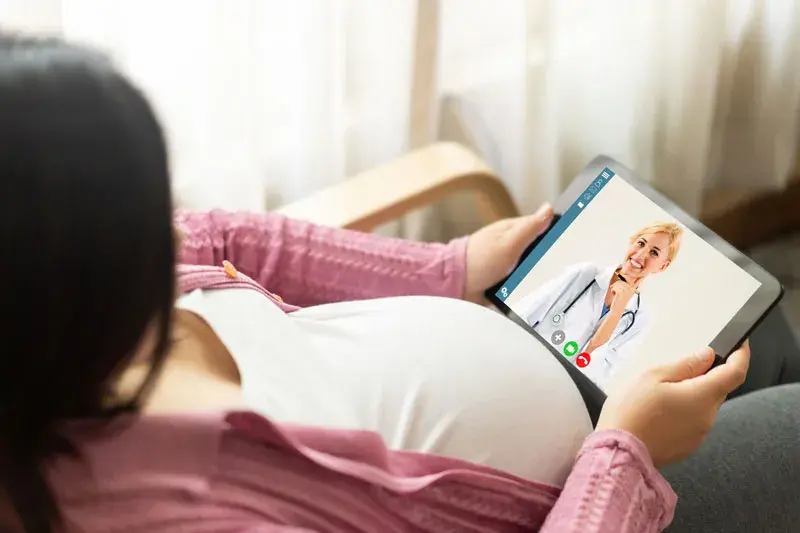 At Adeslas, we have provided the possibility to our whole healthcare provider system to continue to attend to you remotely.
At Adeslas, we are committed to continue providing a response to your healthcare needs. At Adeslas we have developed the technological capacity so that any professional on our medical healthcare provider list can attend to you virtually, without you having to travel.
By telephone (tele-appointment)
By internet (video-appointment)
How to arrange a tele-appointment
If you are an insured party of an Adeslas health policy, you can arrange a telephone appointment by calling the telephone number that you will find in your doctor's file, by accessing our healthcare provider list:
Select the type of healthcare provider list that you wish to use.
Indicate your town or post code. The screen will show you the addresses that most coincide so that you can select one of them.
• Lastly, choose the medical specialism and click on the Search button.
The screen will show you a list of results with the professionals closest to the address indicated. All of them have been provided by Adeslas to be able to offer you the tele-appointment service.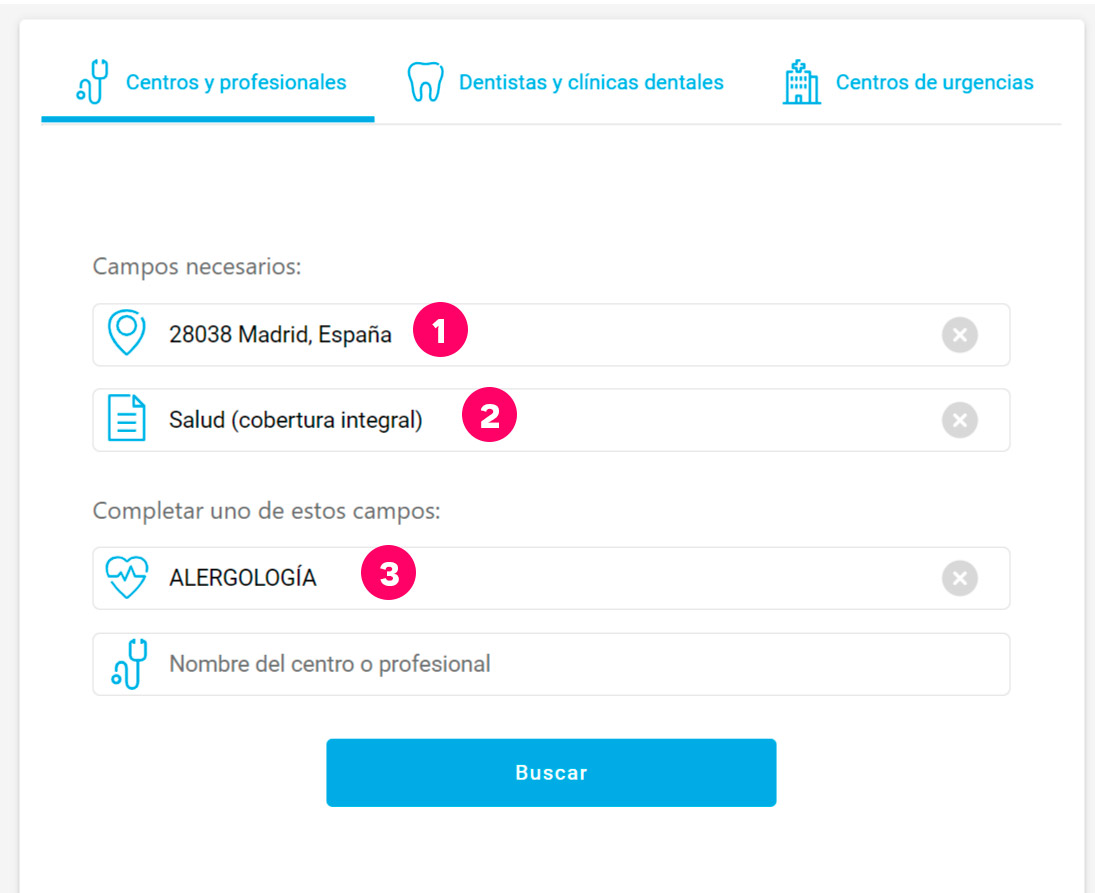 How to arrange a video-appointment
A large number of Adeslas medical professionals also offer the possibility of arranging a video-appointment. You can find them by clicking on Type of appointment > Video-appointment
On marking this filter, the list will be updated with the professionals and medical centres that offer this service. Choose one of them and call the telephone number indicated in their file to arrange the time and date of a video-appointment.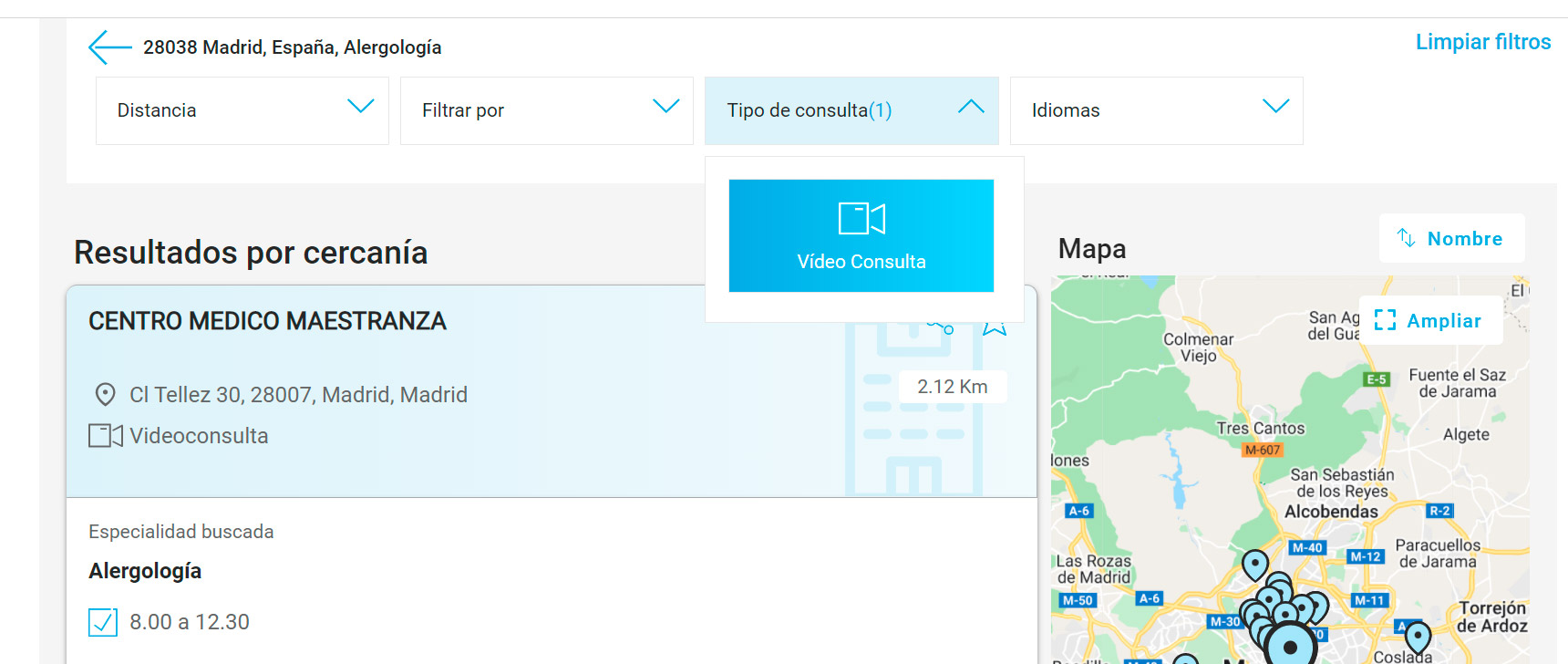 Private electronic prescription
Receive your medical prescriptions by email. Comfortable, easy and without leaving your home.
After the appointment, you will receive a code by email with which you can acquire the medicines at any pharmacy.
Eliminate paper, avoid lost prescriptions and minimise interpretation errors of handwritten prescriptions.