Más información
 Health insurance 


Adeslas PYMES TOTAL

A three-year health insurance policy for you and your employees with comprehensive healthcare, without copayments and with dental coverage.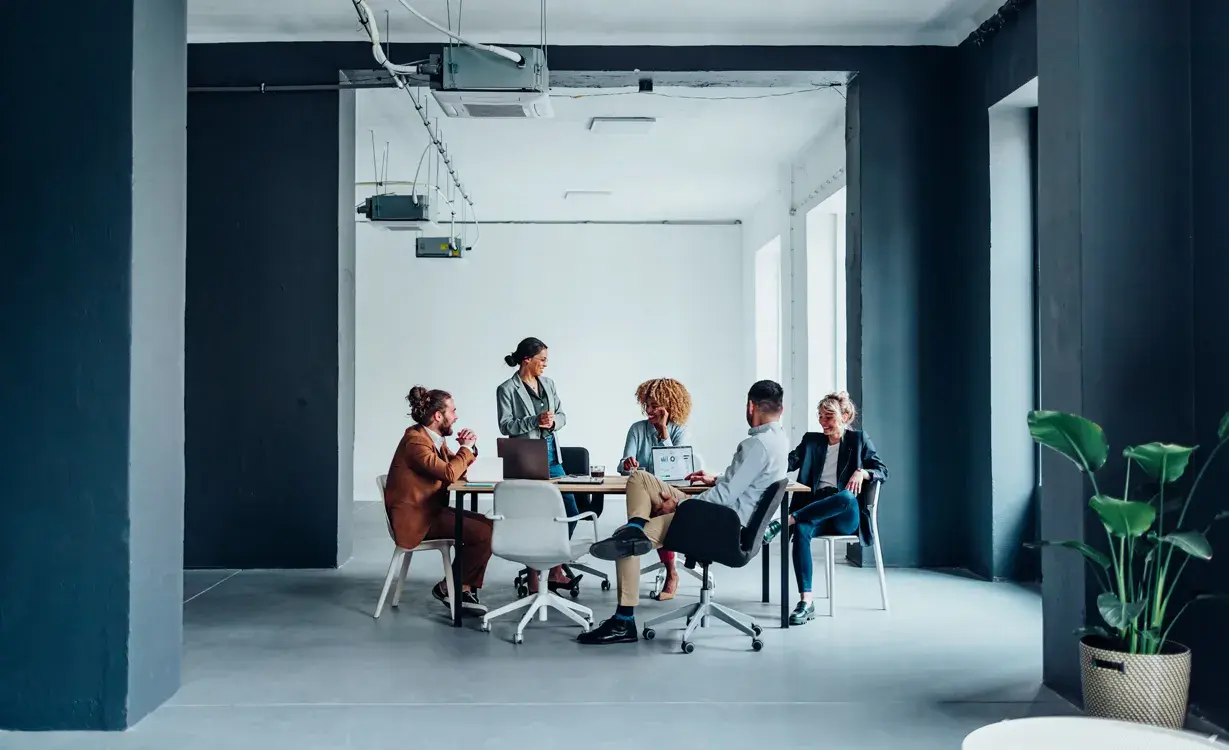 Same monthly cost
Prices frozen during the first three years.
Full coverage
In medical specialisms, emergencies and hospital admission.
Free annual medical check-up
Adapted to the age of each insured party.
Travel assistance
With capital of up to €30,000
Coverage:
General medicine and specialisms
Outpatient and hospital emergencies
Medical and surgical specialisms
Diagnostic means, including those involving high technology
Hospitalisation
Special treatments, such as haemodialysis or chemotherapy and pain treatment
Surgical implants and prostheses
Birth preparation, amniocentesis, prenatal tests and everything related to the birth
Congenital illnesses affecting newborns
Psychology and psychotherapy•Lenses (monofocal and bifocal).
Refund coverage of 50%, up to €500 of the medical expenses of the rehabilitation and physiotherapy specialisms.
Refund coverage of 50%, up to €200 of the medical expenses in chiropody. Further information
Refund coverage of 50% of extrahospital pharmaceutical expenses up to €200. Further information
Refund coverage of 50% up to €500 of medical expenses in the specialties of Speech Therapy and Phoniatrics. Further information
Refund of rehabilitation, physiotherapy, chiropody extrahospital pharmacy and speech therapy and phoniatrics expenses.
Further information. (link to refund specific terms and conditions)
Travel assistance abroad with capital of up to €30,000
Authorisations:
Some medical services require authorisation by Adeslas. Hence, if one of our medical professionals prescribes any medical test for you, you must send us the corresponding prescription so that we can manage your authorisation.
With Adeslas PYMES TOTAL, you will have service commitments to guarantee greater speed in the management of your authorisations, which we will deal with in a maximum period of 48 working hours.
The tests that are subject to medical authorisation are as follows:
Hospital admission.
Medical tests.
Rehabilitation.
Clinical psychology.
You can obtain your authorisations quickly and comfortably with a photo through your Customer Area. If you prefer, you can also obtain your authorisations from the Adeslas Salud y Bienestar App.
Extra cost of the services (Copayment)
Without copayments or additional costs for the use of any services.
Qualifying periods
Adeslas PYMES TOTAL has certain benefits or services that require a minimum seniority on the part of the insured party of eight months. See conditions.
Dental coverage
Dental insurance included, without an increase in the cost of dental treatments in three years. You will enjoy dental services without any additional cost, such as:
Scale and polish and tartar removal
Fluoridation
Consultations and check-ups
Odontological x-rays, orthopantomographics and CT scans
Tooth diagram
Orthodontic study
Furthermore, you will enjoy extensive additional services at a reduced cost and a 10% discount in orthodontic and implantology dental treatments at Adeslas Dental Clinics.
Are you a customer? Access your health services
With Adeslas, you will always have a doctor at your disposal and access to all digital health services so that you can manage your health at any time from any place:
Healthcare provider list: Search for the nearest doctors and hospitals by specialism, test or treatment and save your favourites.
Online appointment: Request your appointment online and consult pending and completed appointments.
Digital card: Carry your card as the insured party in your mobile telephone to identify yourself at the medical centre and request a duplicate card, if necessary.
Online authorisations: Request your authorisations digitally whenever you need them.
Online refunds: Request your refunds from your mobile telephone.
Virtual appointments: Raise your medical queries by telephone or video call.
Emergency centres: Have your emergency telephone numbers in one click and find your nearest centres.
General 24h medical care: Contact a doctor by telephone, chat, email or video-consultation and resolve your general medicine doubts.
Paediatric medical advice: Resolve all your doubts regarding your children's health.
Psycho-emotional advice: Learn to manage your emotions and to feel good thanks to the advice of our psychologists.
Health profile: Complete a test and discover your healthy life index.
Personalised health programmes: Discover the life style plans, family health and care and prevention plans with which you can improve your diet, practice routine sports with a personal trainer, prevent and control diseases and learn about your family health to take care of your loved ones.
Access to health contents: paediatric podcast channel, health webinars, computer graphics, medical video tips, blogs and much more.
Information on your policy: Consult your policy, payments and receipts.
Access all your health digital services through your Customer Area or from the Adeslas Salud y Bienestar App
DO YOU NEED HELP WITH YOUR INSURANCE?
We solve all your doubts related to your insurance procedures or procedures. In addition, we put at your disposal a wide network of commercial attention offices to resolve your doubts in person. Find yours here